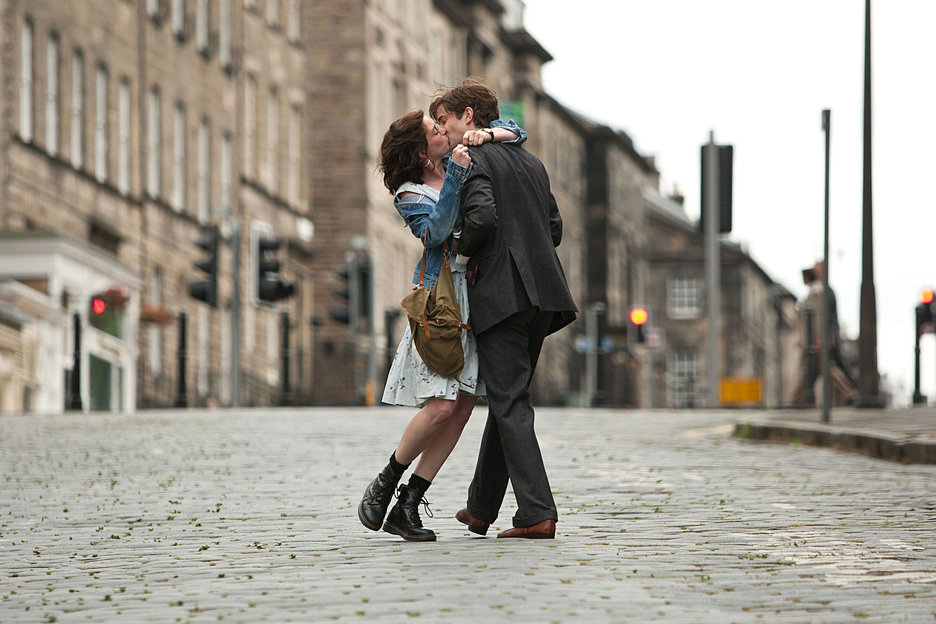 Happy Valentine's weekend! It's been a very busy week in the lives of Jenny and Jason and we have a bit of a lull before things get crazy again so our weekend plans include curling up with
Molly Moon
and
Theo
, catching up on some work and some tv shows and trying to curb an oncoming cold...thrilling, I know. I hope you're weekend is filled with the ones you love.
If you're in the mood for a romantic comedy, Teresa and I really enjoyed watching
What If
a few weeks ago.
Beautiful Tiny House
Penguins in sweaters!
How to
really be a friend
to someone going through a hard time.
Styled by a 3 year old...
A creative and adorable Valentine's Day gift
DIY flower arranging tips
This is the movie
I want to see this weekend...
Spring trends: Sunglasses & Muumuus!
Image via
Best Movie Kisses