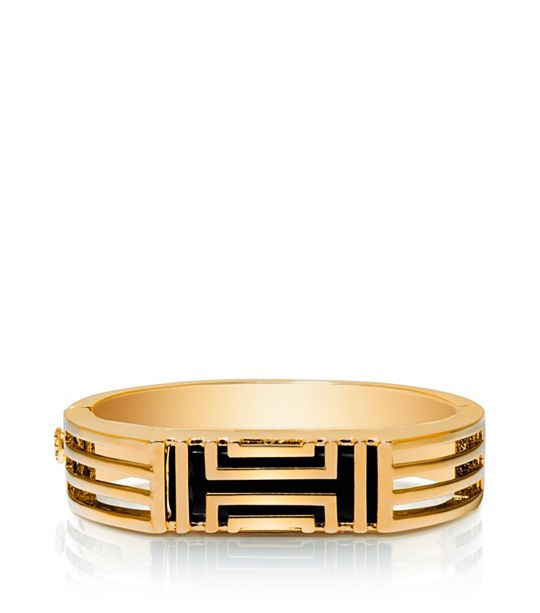 After reading this crazy/hilarious yet somehow
inspiring article
by David Sedaris in the New Yorker a few weeks back I decided to give the "Fitbit Life" a try. I've been wearing the black bracelet day and night and tracking my steps with the goal of reaching 10,000 per day. The
Fitbit
also tracks sleep, exercise, calories, weight, etc. Wearing it has definitely inspired me to get up from my desk for an daily stroll and do more walking/jogging in the evening when I get home from work. Hitting 10,000 steps a day is no easy task!
One of my complaints about the Fitbit is that the bracelet is fine for casual outfits or active wear but it doesn't really go with my work/evening attire. Problem resolved! Enter,
Tory Burch for Fitbit
. I need to start saving my pennies so I can splurge on the GORGEOUS
gold bangle above
. All in the name of fitness right??