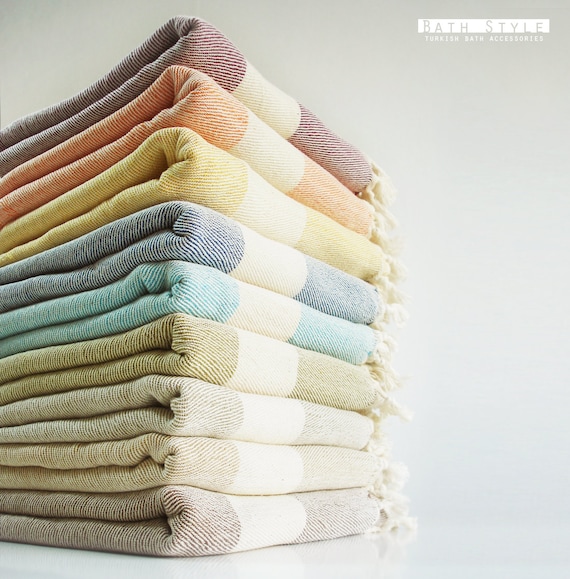 I was recently introduced to the
"Turkish Bath Towel"
(aka Peshtemal), a lightweight, super absorbent and ultra-soft towel that is commonly found all over Turkey. I saw some gorgeous ones in Washington DC but at $35 a pop I'm going to need to save up. The woman selling them said they double as great scarves in the winter or beach towels in the summer. Plus I think the colors and patterns are really pretty. Someday....