Spring is officially upon us which means sitting outdoors in the evenings (when the sun finally peeps out) and sipping on fresh, cool cocktails. Have you tried Hendricks Gin before? It has a distinctly cucumber taste and is great in a gin and tonic or in mixed drinks. Here's a great recipe for a simple cucumber martini. Enjoy!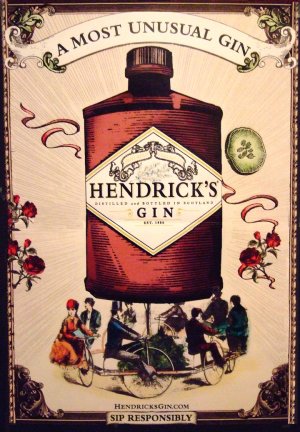 2 Oz of Hendricks Gin
3 Slices of Cucumber
1/4 Oz of Lemon Juice
1/2 Oz of Simple Syrup
Preparation:
Muddle mint and a cucumber slice in a cocktail shaker. Add liquids and ice. Shake and strain into a chilled martini glass. Garnish with a slice of cucumber and a fresh mint sprig.
PS. Past "Drink of the Month"
(photo and recipe via)