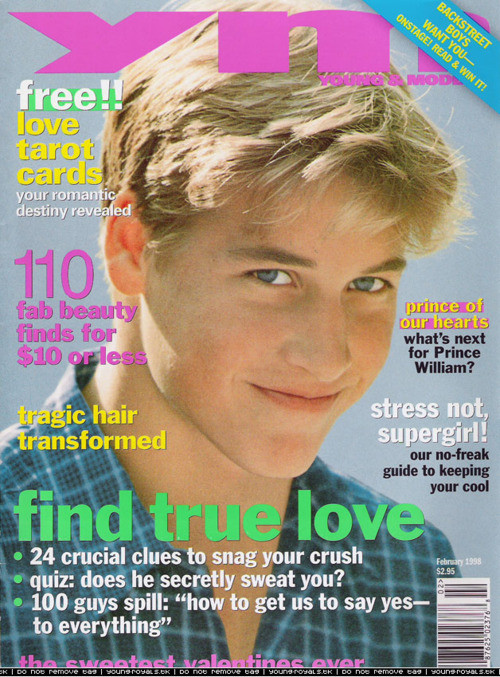 In the Friday Roundup last week, I made one random reference to my favorite magazine of the 90's,
YM,
this lead me down a virtual rabbit hole of nostalgia. This pretty much sums up middle school for me.
Who else read
YM
? Lets all just take a moment to remember when magazines were cool and we didn't use the internet to constantly stay up to date on what celebrities were doing and how we should part our hair. I can still recall how one rainy winter day in 1998 suddenly became AMAZING when I arrived home from 8th grade to find Prince William in my mailbox.
(Image via)